My Work
I am a professional photographer from Dublin, living in Denmark. For many years I worked as a freelance photographer
in the advertising business with photo models and also video productions in Denmark.
In my photography I work with double exposure to capture the movements of the musician playing his instrument.


At live concerts I try to capture the atmosphere created by the music and the stage lighting by double exposing the situation I see
through the Lens of my Zenza Bronica Camera.


While working with photo-models, I focus on highlighting a picture, where I use time to create a dark background and then,
carefully placing the lighting, in such a manner, that it portrays their feminine curves, leaving room for the beholder's imagination.


I try to set the lighting on every shot I take by bearing in mind "There Is Only One Sun " that shines upon us.
Every picture tells a story.

Photography: photos and posters in black/white and colour
Ireland/Denmark/Spain (Cómpeta Art walk) in 2017
These Photos are on Exhibation in my Gallery," Galleri Lynch" , in Competa 2017
The very well known Classical Danish guitarist, KAARE NORGE


The very well known Classical Danish guitarist, KAARE NORGE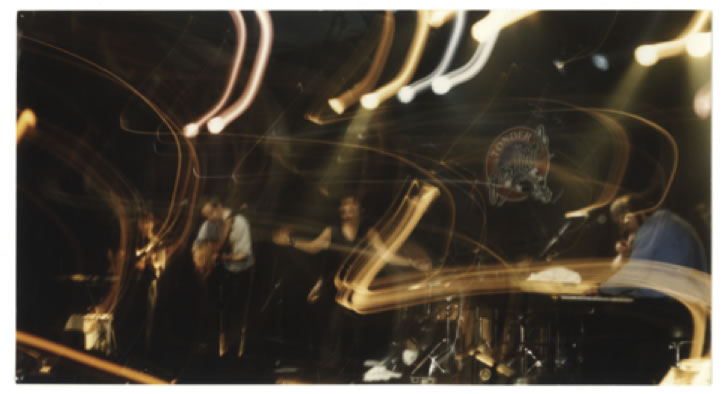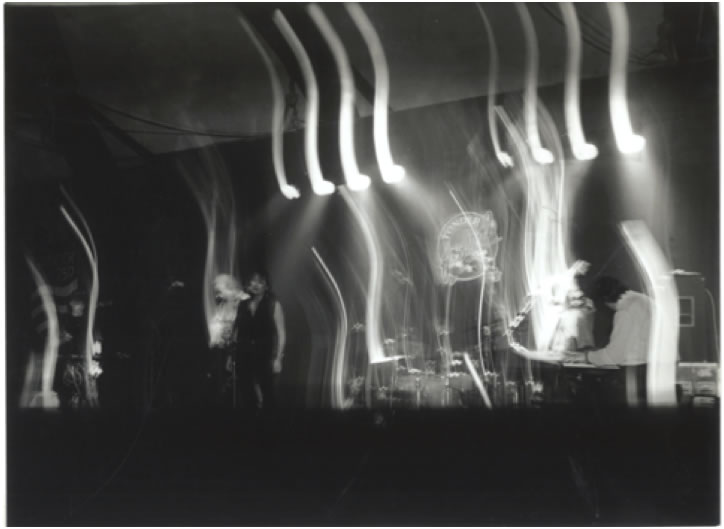 Above Ireland's famous MARY BLACK Live at the well known "Tønder Folk Featival" in Denmark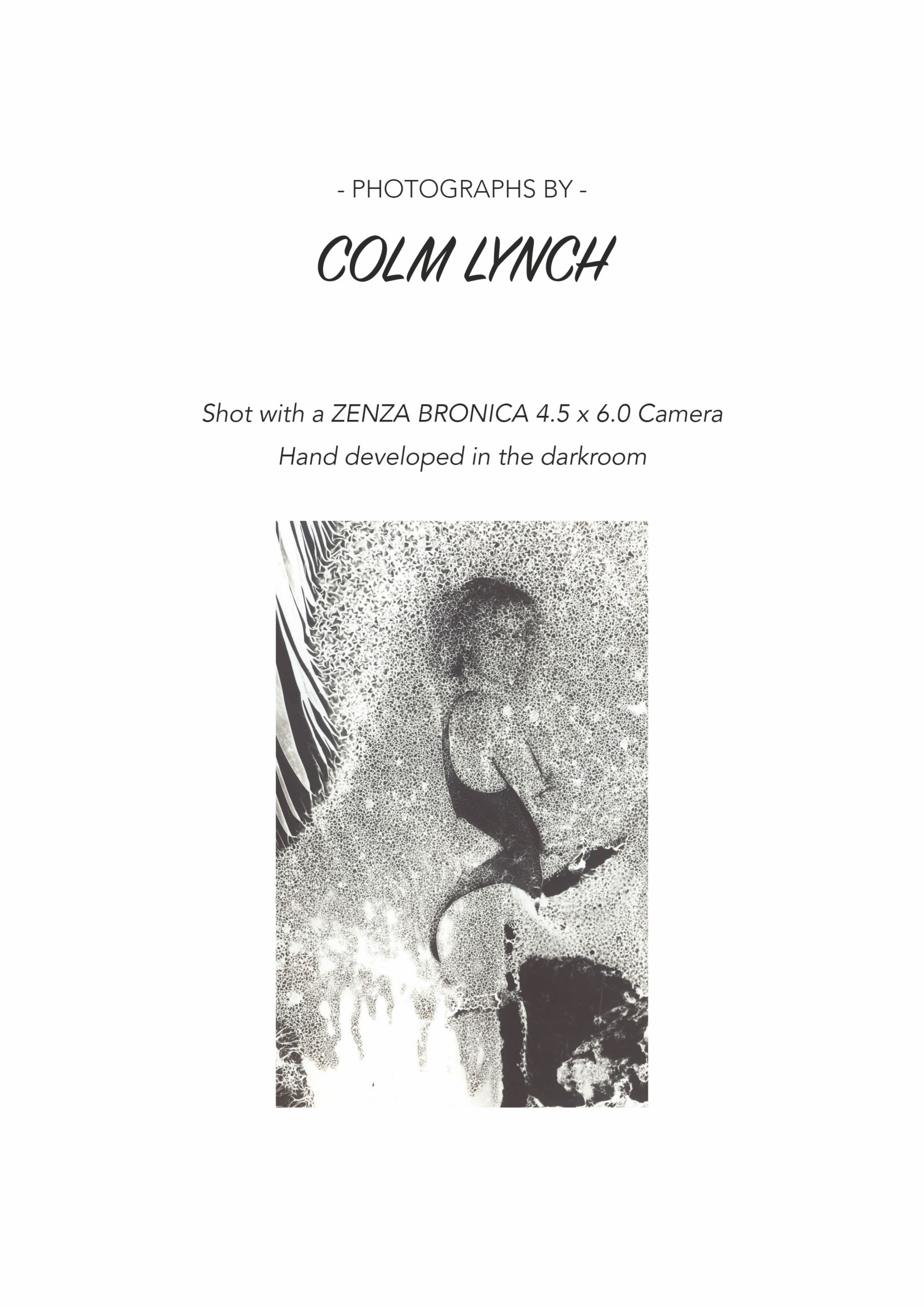 Every picture tells a story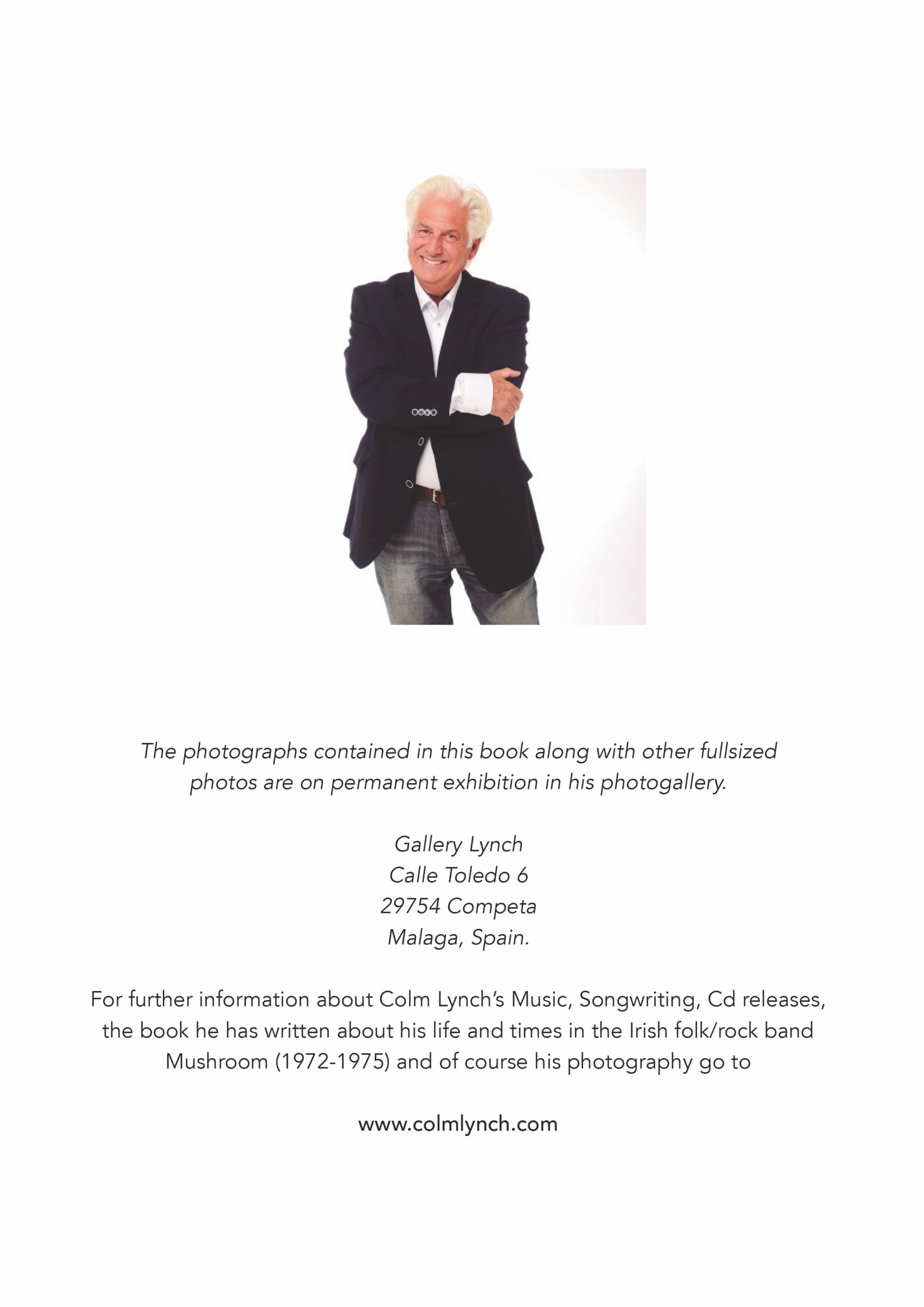 ---
ROSA - Dansk Rock Samråd


Brolin Scenen

Lørdag d. 9. oktober

Udover de 43 nordiske bands byder SPOT version 6.0 også på en foredragsrække i Brolin-scenen


"CO-WRITER SEMINAR"

20:30 - 21:20 • På scenen

Vi skal gøre opmærksom på, at seks danske og seks britiske sangskrivere i perioden 5.-9. oktober co-writer med henblik på livepræsentation af dugfriske sange.

Sangskriverne er:

DK - Mikael Ruge Stegger, Jørgen A. Leth, Colm Lynch, Ester Brohus
Marcus Winther-John, Teitur Lassen.

UK - Dean Ross, Marc 'Marnel' Nelkin, Nick Woodbridge, Jeff Cohen
Susan Rickaby og Jamie Hartman.

Læs mere om Co-writer Seminar og CD'en "Songwriters's SPOT




ROSA - Dansk Rock Samråd


Songwriters' SPOT

Singer/songwriterscenen i Danmark har gennem en årrække været repræsenteret ved relativt få kunstnere. Indenfor specielt de sidste par år har en del nye artister imidlertid meldt sig på singer/song-writerscenen.

Samtidigt er interessen for co-writing naturligt nok vokset.

ROSA har de sidste 4-5 år bakket op omkring og taget initiativ til co-writings og Live-præsentationer af danske singer/songwriters i Danmark og i udlandet.

Som eksempler kan nævnes Listening Room koncerterne, Acoustic Copenhagen/Århus, Songwriter Seminar - Copenhagen, SongIsland - Samsø og Club Junction.

I ugen op til SPOT 6.0 afviklede ROSA i samarbejde med Christian Ulf-Hansen (BMI, London) en co-writing workshop, hvor 6 engelske/amerikanske sangskrivere (Dean Ross, Marc Marnel Nelkin, Jeff Cohn, Nick Woodbridge, Susan Rickaby og Jamie Hartman) og 6 danske (Mikael Ruge Stegger, Jørgen A . Leth, Colm Lynch, Ester Brohus, Marcus Winther-John og Teitur Lassen) deltog.

De 12 sangskrivere var indkvarteret samme sted, hvor også arbejdet med at skrive sangene foregik. Sangskriverne skrev på kryds og tværs med hinanden, men arbejdede dog som udgangspunkt med en fast partner 1 døgn af gangen. Der blev arbejdet med såvel komposition som tekster. Flere af sangene blev præsenteret på SPOT 6.0´s akustiske scene (MBT scenen) og en del sange er siden blevet indspillet af de danske og engelske sangskrivere med henblik på publishing.

CD serien 'Music From Denmark' har gennem en årrække præsenteret nyere dansk musik uden for landets grænser. CD´en - 'Songwriters' SPOT - er iår en del af 'Music From Denmark' serien.
ROSA præsenterer her 8 sangskrivere, der har optrådt med deres sange på SPOT festivalen

Check out Red Roses for a Blue Girl by Colm Lynch on Amazon Music. Stream ad-free or purchase CD's and MP3s now on Amazon.com.

Red Roses for a Blue Girl. By Colm Lynch. 2017 • 11 ... Listen to Red Roses for a Blue Girl now. Listen to Red Roses for a Blue Girl in full in the Spotify app.

Album · 2017 · 11 Songs. Available with an Apple Music subscription. Try it free.

Play full-length songs from Red Roses for a Blue Girl by Colm Lynch on your phone, computer and home audio system with Napster.

Aug 17, 2017 - Red Roses for a Blue Girl AlbumPurchased. Share with ... Main artist, Colm Lynch. Composer, Colm Lynch. Publishers, Clynch Records ...

"Red Roses for a Blue Girl" af Colm Lynch - CD (Compact Disc). Genre: Rock/Pop. Udgivet i Danmark, 27/05-2006. Vejer 124 g.

Android ?? ????? ??????? ?????????, ???, ??????, ???????, TV, ?????, ??????? ? ?? ????????? ????? ????????? ???? ??? ...

Jan 10, 2018 - Tales for sale. 7. Cd released 2012.... Red roses for a blue Girl. 4. Cd released 2002. "MUSICAL AFFAIRS OF THE HEART" COLM LYNCH.




Tilbage til toppen